I imagine most of you are stuffed to the brim with turkey, stuffing, cranberries and pumpkin pie. You are all planning your attack at the midnight sales. I thought I'd get a little head start on my 12 days of Christmas and help you get some gift ideas for everyone on your list (or for youself!) Instead of heading out to the mall, grab a cup of hot chocolate and relax while you shop at Artwark, the first giveaway in my 12 Days of Christmas.
I have been working with
Artwark
since I first started my blog almost 2 years ago. I continue to work with her #1 because she is so generous and artistic, and #2 because she has so many wonderful items in her shop. The winner of today's giveaway will get this beautiful necklace: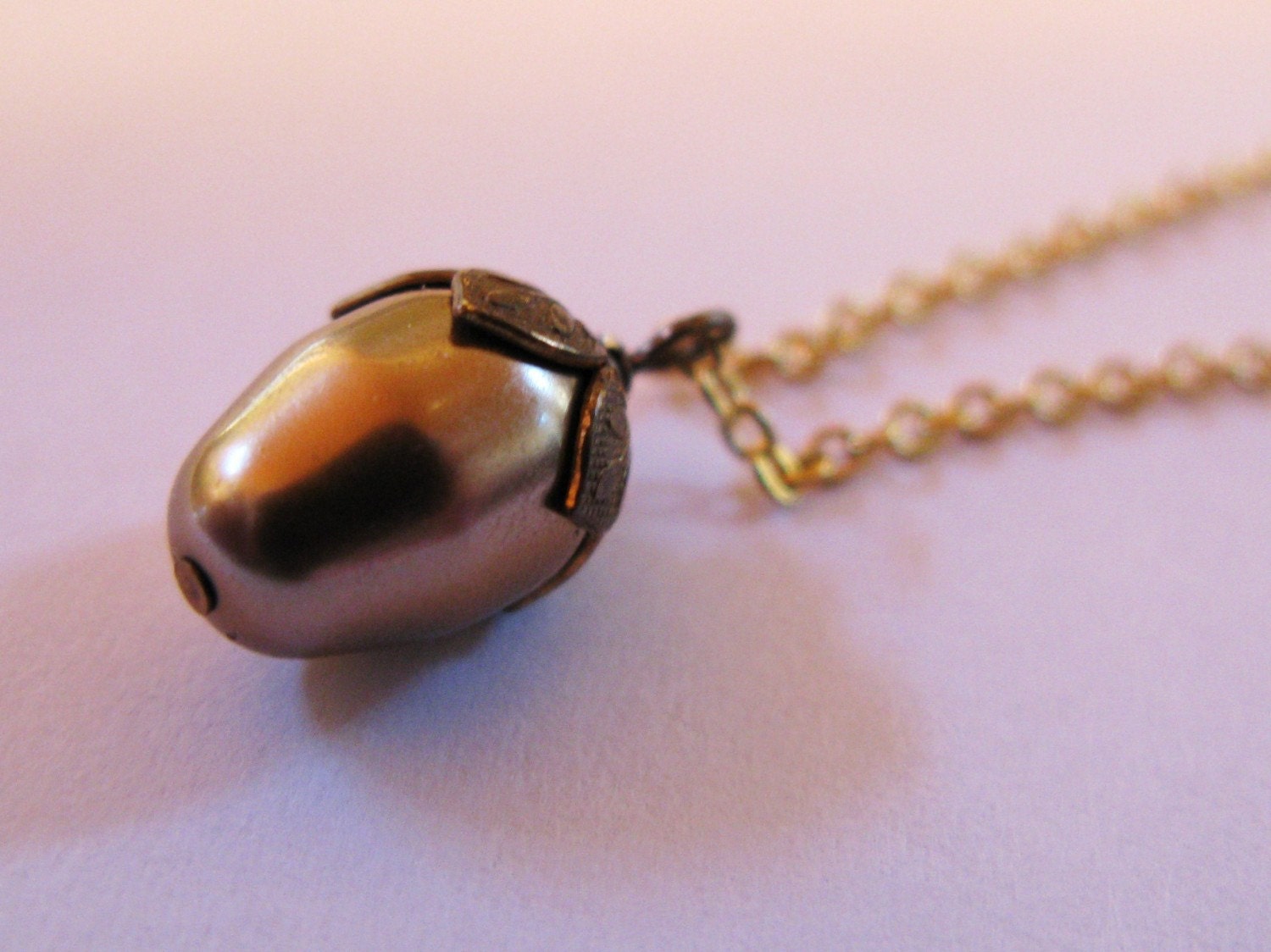 This beautiful acorn necklace is great for
any nature girl or boy. IT's both casual and dressy thanks to the lustrous finish of swarovski pearls! This necklace is s
uspended from a sparkling Gold plated chain. 18" inches long with 2" extender. This is the perfect necklace for you or anyone else on your list!
Be sure to check out everything else
Artwark
has to offer in her shop and good luck
!