I hope everyone's week is going well. I am just starting out my new job so I am sorry for not being around much.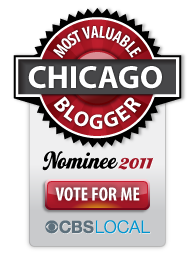 I have been nominated for Chicago's Most Valuable Blogger! You can vote once a day by clicking
here
or the image above! Help a girl out, and have a great Wednesday!